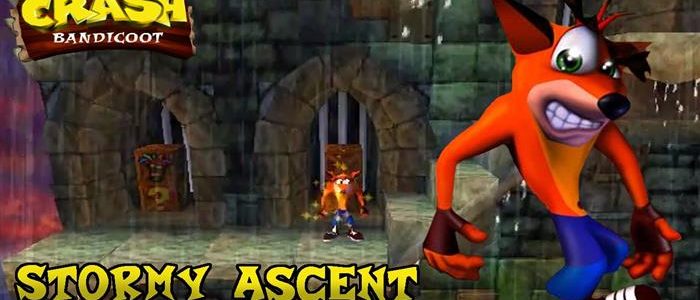 Unreleased Crash Bandicoot Level Released as DLC
One thing that everyone has been reminded of while playing the Crash Bandicoot N-Sane Trilogy is that the game is extremely difficult. Now, fans will have an opportunity to experience a new, insanely difficult level that is being added to the game as free DLC.
Stormy Ascent, a previous unreleased level from the first Crash game is being added into the game today. In a post on the PlayStation Blog, Game Director Dan Tanguay and Taylor Kurosaki, the original designer of the level explains that it is four times longer than normal. In fact, when one of the best players on the development team for the N-Sane Trilogy attempted the original level, it took him 60 lives to beat it.
Players can download the level now off of the PlayStation Store. Check out the announcement trailer for the level below: