Our Friend has gone missing. This is not a joke, it is VERY real!
The Vancouver Police are asking for the public's help in finding a missing 28 year old man who has not been seen since May 26th.
David Dreger was last seen on Sunday, May 26th, at around 10:00 p.m. His bike was located in Stanley Park on May 27th.
David is white, 6′ tall with an athletic build, short brown hair, blue eyes and was clean shaven when he was last seen.  He has a birthmark on the inside of his right bicep.
He may be wearing black Chuck Taylor Converse shoes with the batman logo on them
Anyone who sees David Dreger, or has information on his whereabouts, is asked to call the Vancouver Police Missing Persons Unit at  (604) 717-2530  or their local police department.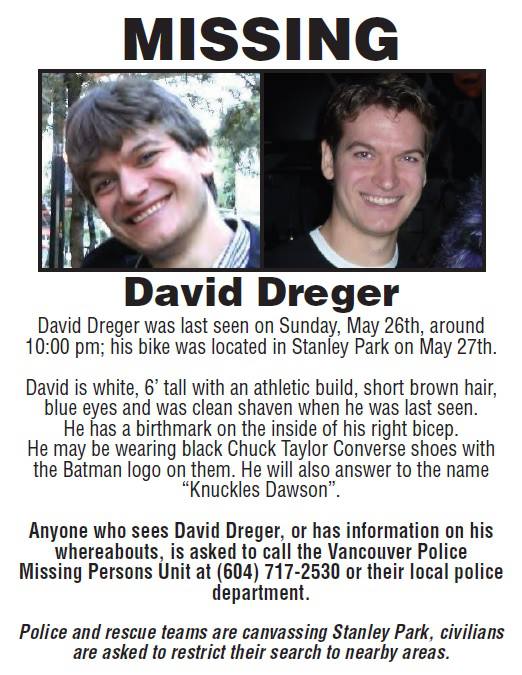 This page will be updated with links as needed