On this week's show Kepa Auwae, Writer/Designer of Rocket Cat Games joins us to talk aboot…DEATH ROAD TO CANADA, EH?! Nintendo has starting throwing the ban hammer around like a Canuck in a maple shop, we sink our teeth into some new totally made up E3 leaks, and maybe, just maybe…if you all behave yourselves…we're going blow your MINDS in this weeks Hype Zone. All this and much more on Nintendo Duel Screens Episode 48.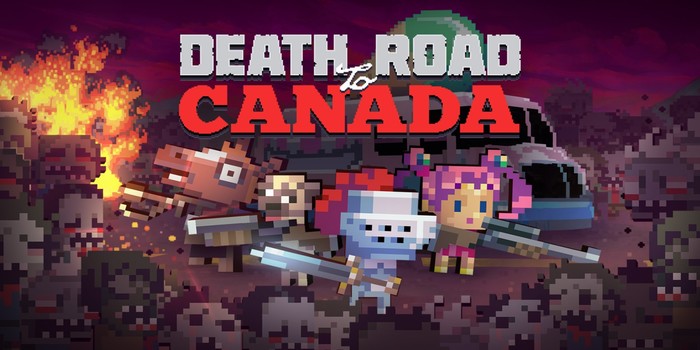 Nintendo Duel Screens is officially on Patreon! We are extremely proud of our darling of a podcast and want to see it grow. With your support there is no telling what we can accomplish. You can now become a member of NDSPodcast for as little as $1 a month, so what are you waiting for!
We appreciate your support (and your ears)!
Please subscribe to the Nintendo Duel Screens Feed in Apple Podcast, Google Play Music or RSS & please leave a review.
Join the NDS Facebook Group for all sorts of shenanigans!
You can follow the show on Twitter: @NDSPodcast
You can also email us at Nintendo Duel Screens.
If you wish, you can always download the show here – Nintendo Duel Screens 48 – On The Death Road to Canada
If you can , please support our hosts Proven Gamer on Patreon – Fun tiers for all types of supporters!
Proven Gamer is now a proud partner of Humble Bundle! Visit the link HERE to help the cause!
You can find Proven Gamer on Twitter: @ProvenGamer