We are BUSTING…and in more ways than one. Robert Boyd & Bill Stiernberg , the two-man team known as Zeboyd Games, joins us to talk about Cosmic Star Heroine's upcoming Switch debut. Nintendo is reporting some big sales numbers all around and Octopath is on a bit of warpath. Also, The Hype Zone gets a little…busty (see we told you). All this and so much more on Nintendo Duel Screens Episode 58.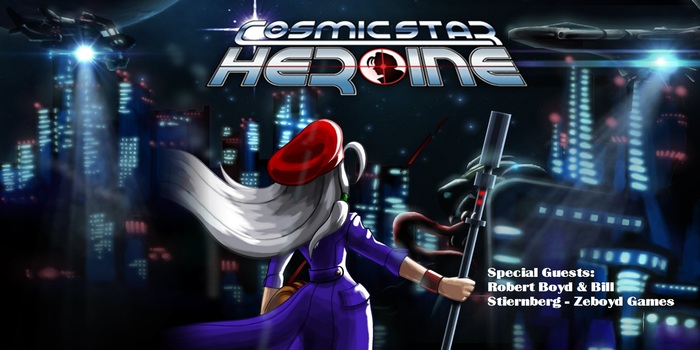 Follow Zeboyd Games here.
Follow Bill Stienberg here.
Follow Robert Boyd here.
We appreciate your support (and your ears)!
Nintendo Duel Screens is officially on Patreon!  With as little as $1, you can get access to NDSPodcast's Super Secret Discord Channel and chat it up other fans as well the hosts…and perhaps with some of the best developers in the gaming industry. What are you waiting for?!
Subscribe/Review Nintendo Duel Screens in Apple Podcast, Google Play Music or RSS.
Be sure to follow the show on Twitter and join the NDSPodcast Facebook Group for all sorts of shenanigans!
You can also email NDSPodcast here. Questions/Feedback are addressed weekly so don't be shy and share your Nintendo stories!
This week's episode can also be downloaded for your listening pleasure – Nintendo Duel Screens 58 – Cosmic Star Heroine
Proven Gamer is now a proud partner of Humble Bundle! Visit the link HERE to help the cause!
You can find Proven Gamer on Twitter: @ProvenGamer
Follow Sour Note Productions here.