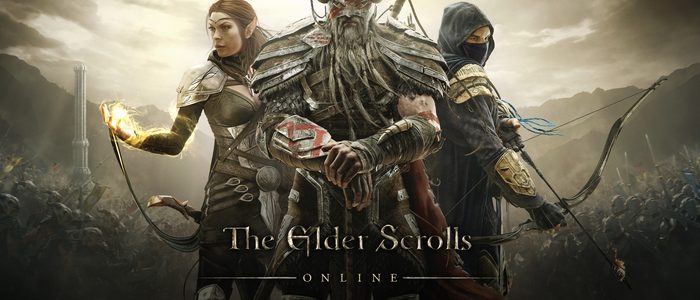 Bethesda Announces Free-To-Play Weekend for Elder Scrolls Online
Bethesda has announced that The Elder Scrolls Online is offering an extended Free Play Weekend starting tomorrow for PlayStation 4 and PC/Mac players, running through November 20th. There has never been a better time to discover the award-winning online Elder Scrolls game and the incredible updates that have made it one of the best MMOs on PC and consoles. And, with the recent One Tamriel update introducing worldwide level-scaling, this is a perfect opportunity for existing players to introduce friends and family to Tamriel and play together from the start – no "alts" required.
The European PlayStation 4 Free Play Weekend will begin at 12:01 am local time tomorrow. PlayStation Plus is not required to participate. The PC and Mac Free Play Weekend on Steam will begin at 6 pm GMT tomorrow – you can begin downloading it from Steam now in preparation. Information on a Free Play Weekend for Xbox One will be revealed soon.
As always, there is no subscription required to play The Elder Scrolls Online.  Players simply need to download the game, create an account, and begin their adventures in Tamriel. The Free Play Weekend will include:
·         No Restrictions: Access to the full The Elder Scrolls Online: Tamriel Unlimited base game
·         Free Crowns: 500 Crowns to spend in the Crown Store on fun costumes, unique pets, helpful scrolls, and more
·         Progress Retention: Any characters created, Crown Packs purchased, or Crown Store items bought, as well as any progress made during the Free Play Weekend, will carry over if the player purchases the game