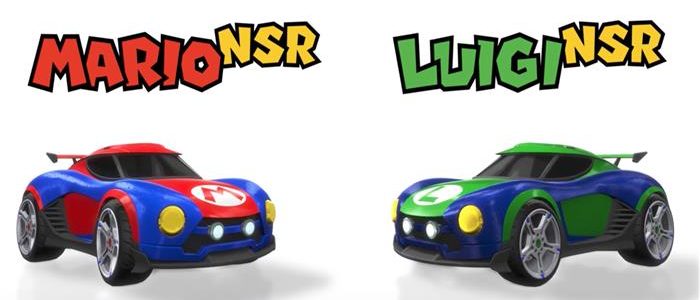 Switch Version of Rocket League Getting Exclusive Battle Cars
Psyonix has announced that Nintendo themed Battle-Cars will be exclusive to the Switch version of the game.
The cars will be special unlocks and will be available when the game launches. At this time, two cars have been confirmed. The first is the Mario/Luigi NSR. Depending on the team color that is selected that will determine which version of the car the player will use. The second car is Samus' Gunship. Depending on team color, a different version of the ship will be used. Both cars will also have special boosts, "Super Star" for the Mario/Luigi car, and "Wave Beam" for Samus.
Rocket League launches for Nintendo Switch this Holiday season. Check out the reveal trailer for the cars below: