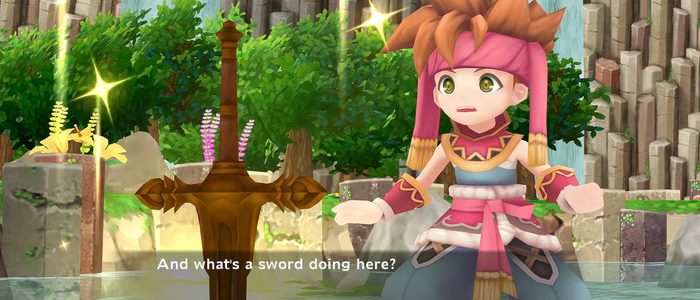 Secrets of Mana Remake Getting Limited Run of Physical Copies
Square Enix has announced that they will be releasing a limited run of physical copies of the remake of Secrets of Mana. The physical version of the game will be available exclusively via GameStop in the United States, EB Games in Canada, and at participating retailers in Latin America.
Pre-ordering the game will net players special character costumes. They will receive the "Moogle Suit" for Randi, Primm and Popoi, "Tiger Two-Piece" for Primm and "Tiger Suit" for Randi and Popoi.
Secrets of Mana will release on February 15, 2018 for PlayStation 4, Vita, and PC. Check out the trailer for the game below: