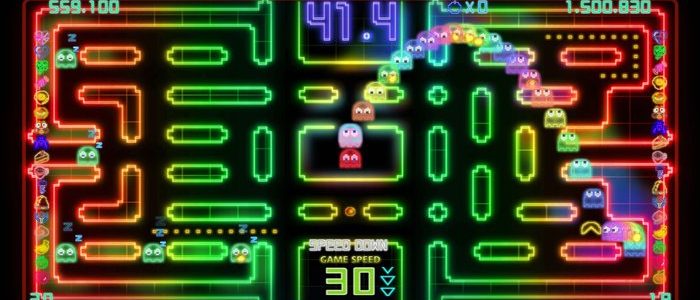 PAC-MAN Championship Edition 2 PLUS Coming to Switch
Bandai Namco has announced that Pac-Man Championship Edition 2 Plus will be coming to Nintendo Switch on February 22, 2018.
The will feature a variety of modes such as Score Attack, Adventure, and big boss battles. This Switch version of the game will also come with an exclusive co-op mode. This mode will put each player in control of their Pac-Man at the same time as players go for a high score.
Check out the trailer for Pac-Man Championship Edition 2 Plus below: