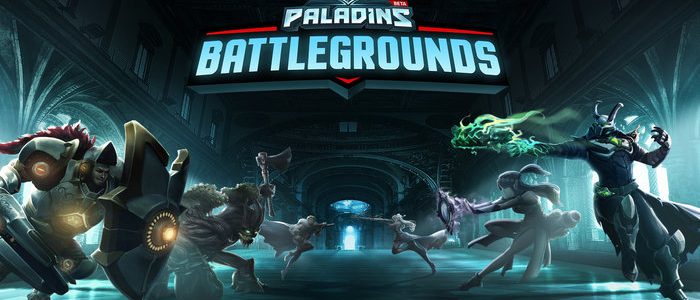 Paladins Introducing Battle Royale Mode in 2018
Hero shooter Paladins is the next game to enter the Battle Royale arena. The game will be introducing a new, free mode, Paladins: Battlegrounds in 2018.
Much like Player Unknown's Battlegrounds and Fortnite before it, Paladins: Battlegrounds will drop 100 players onto a map with the last player alive being declared the winner. The map for these battles will be around 300 times larger than a normal Paladins map. In the trailer for the mode, different environments such as snow, sand and forrest were all shown. Along with collecting loot and weapons, the class system from the base game will carry over into Paladins: Battlegrounds. Characters will be able to use class abilities, as well as pickup mounts throughout the match.
Although the mode is set to come out this year, no release date has been announced. However, it has been confirmed that there will be a beta coming first. Check out the tweet and release video for the new mode below:
Join your fellow Champions to explore, loot, and survive on a massive map in Paladins: Battlegrounds – the first-ever hero shooter battle royale! pic.twitter.com/Zhoa8S5Zkz

— Paladins: The Game (@PaladinsGame) January 4, 2018