Rumor – Best Buy Gamer Club Unlocked Canceled?
Gamers are mourning the possible loss of Best Buy's Gamer Club Unlocked. What first started as a rumor from customers noticing not being able to purchase the program online, this rumor was later corroborated by employees of Best Buy. The employee noted that he was unable to run the SKU in the POS system any longer. Once more, the following image was posted on www.cheapassgamer.com: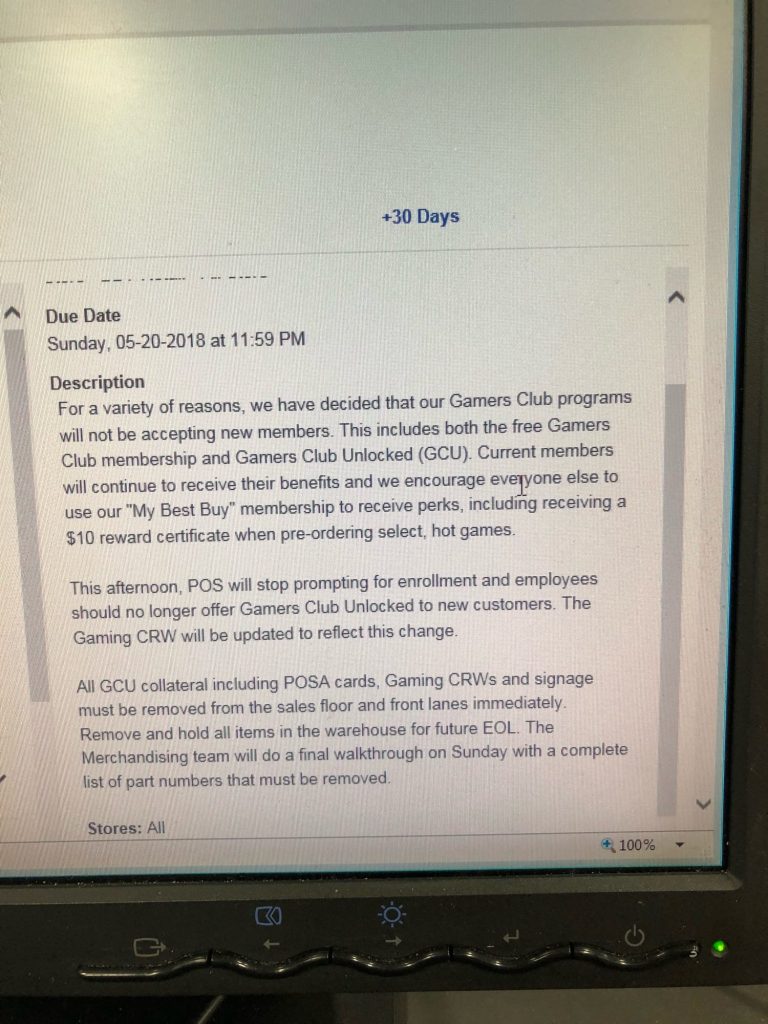 It has been noted that current subscriptions will be honored but not renewable. Obviously we are still awaiting official confirmation from Best Buy, but this is a huge blow to gamers if proven to be true. You better get those pre-orders in now.