Have you ever wondered what it would be like if Iron Man could fight Storm Troopers alongside Han Solo? Or, what if Donald Duck teamed up with Darth Vader to somehow save the day? I know.. You're probably expecting me to announce that Marvel has made its way into the world of Kingdom Hearts….not today my dear reader. Today, I am here to talk about the revamped and exciting experience that is Disney Infinity 3.0.
Disney 3.0 focuses around a completely new group to the Disney universes and characters. One of Disney's more recent acquisitions was Star Wars. The company has wasted no time in putting the franchise to good use and delivering longtime fans new and exciting additions to the franchise. Disney 3.0 is comprised of three level sets and a Toy Box Takeover level. All three are purchasable separately. For those who have purchased their games digitally, and for those new to the series and looking to dive right in, the Saga Bundle is available (exclusively for PS4) and includes a pre-release Boba Fett figure, the base starter kit (Twilight of the Republic,) and the Rise Against the Empire playset .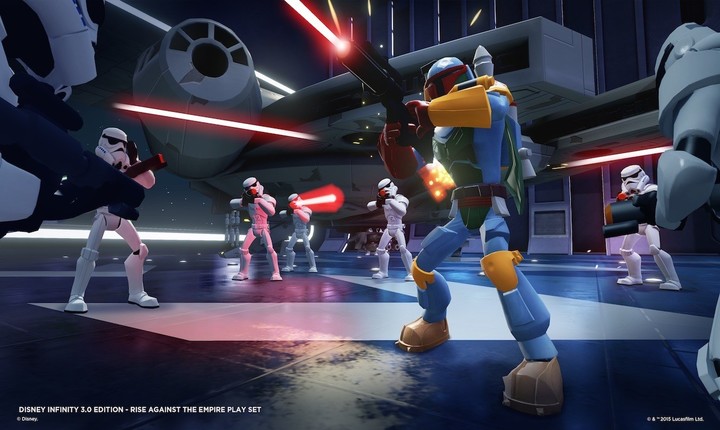 What we liked about Disney Infinity 3.0:
It's Not Disney 1 or 2.0:
I don't know about you, but I bought the first Infinity for the figures, the second one because it was Marvel, and I earned a total of two trophies between both. I found the original Infinity games to be lackluster and developed to please a younger generation. I don't think Disney Interactive ever saw this appealing to the older generation. With Disney Infinity 3.0, I thoroughly enjoyed playing through the two playsets I received/purchased.
Infinity 3.0 boasts a replay value to it. Each mission is multi-faceted and, like past titles, offers crossover character gameplay. Levels are spot on and larger than previous indications which could, at times, appear linear and could feel playable once. This time around, side missions are included, and the rewards are stellar. Instead of slapping a new coat of paint on Infinity 2.0, the teams at Avalanche and Sumo digital have painstakingly re-worked and well taken care of this game. Fans of Star Wars and Disney Infinity alike will love this new version.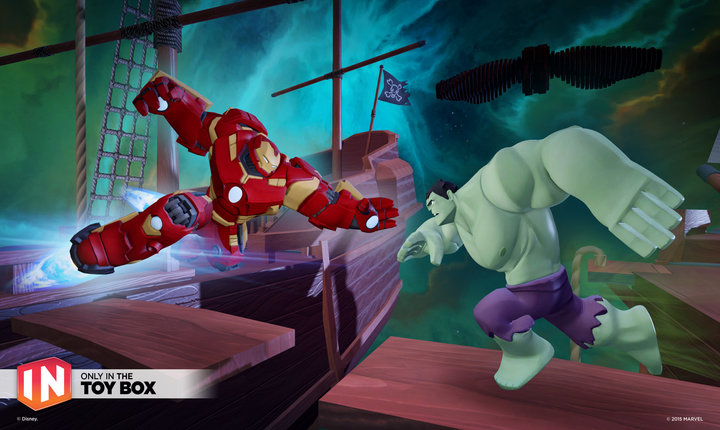 Community Creations:
You spend hours making levels, and you want the world to see them, rate them, and enjoy them. Okay, this is definitely a mode that will connect you with other members of the Disney Infinity community (which I have found to be a wonderful and very active) and play their levels. The cool thing about the Infinity community is the Infinity community. These levels are passionately crafted by teams and gamers alike! A very cool experience for those who are into crafting their own stuff. Also, a great way to continue your gameplay experience.
What We Didn't Like About Disney Infinity 3.0:
Where Did My Money Go!?:
Disney Infinity is one of those titles that is really fun to play, there is no doubt in my mind about that. I truly enjoy both the nostalgia of many favorite (now) Disney characters and licenses. My absolute favorite characters are Sam Flynn and Quora from the Tron movies. The $30 dollars I shelled out on these characters was okay, but then… you cannot use them in your normal play sets and you have to buy the Toybox Takeover add-on. Don't get me wrong, the concept is super cool, but the cost to the consumer could be an issue. Collectors won't care, but the average family isn't going to be able to afford $70 dollars for a starter set, $14 dollars a figure, and $40 a playset.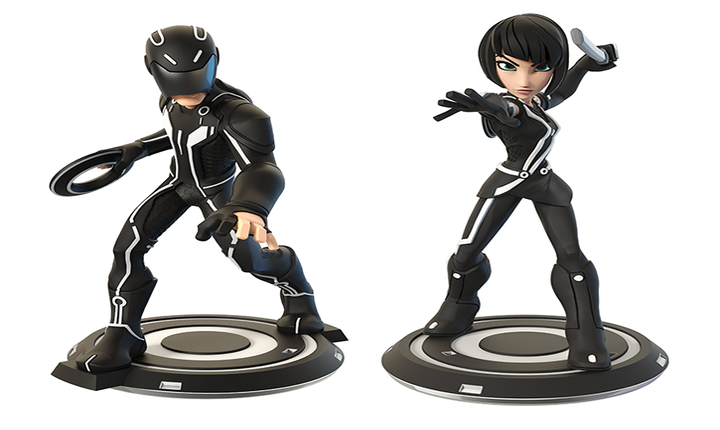 The Verdict:
Disney Infinity 3.0 is fun for all ages. It has characters of Disney's past, present, and future. This game will provide both returning and new players depth and customization found very rarely in modern gaming. If you're a fan of Marvel, Star Wars, or Disney, make sure to check this one out, but beware the hefty price tag that comes with it.
*The Structure Network was provided a review kit by Disney Interactive.