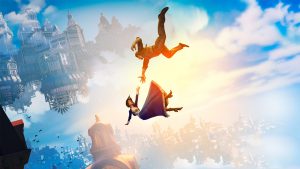 We took off from the streaming game due to PAX East. Now we're back from PAX East, which means back to stream. This makes sense yes?
Anyway, Ray's playing Bioshock Infinite again, and Chris and Tom will be telling tales of PAX East 2016. What games did they play? What parties did they attend? Chris spent HOW MUCH on swag? Find tomorrow at 9:30pm EST, as Chris attempts to make #DONGBIRD a thing again!
Watch the stream here, or on Proven Gamer's twitch channel. And make sure to favorite and follow The New York Snark Exchange on Twitter and Facebook!
Twitter: