Finally!  After a long awaited 5 months (since December 3rd back in PSX 2016 to be exact), Capcom has finally released some more info on Marvel Vs Capcom Infinite!  They have even answered the infamous question "When's Marvel?".  The game is slated for release on September 19th of this year, and so far they have already showcased a trailer for a story mode as well as a plethora of playable characters that will seemingly be available day one including Hulk, Chris Redfield, Hawkeye, Thor, and even Strider Hiryu!
To view the story trailer and any other information on the game, click here!
Although hype continues to grow surrounding the launch of this game and what characters will be featured in it, I can't help but think that maybe Capcom is playing it safe by releasing characters that have been in previous installments.  Although seeing characters like Mega Man X and Captain Marvel make an appearance in the franchise for the first time, it was bit of a disappointment to see returning characters like Chris Redfield and Chun-Li featured in the trailer when players have been anxiously awaiting what new characters Capcom had up their sleeve for it's latest installment in the crossover juggernaut.
Below is a list of 10 characters I personally would love to see make an appearance at some point during the lifespan of Marvel Vs Capcom Infinite.  Although it has been rumored that the X-men will be possible additions to the game at a later date via DLC, this list will not be including them at this time.  Sorry, but no Magneto or Rogue.
Blade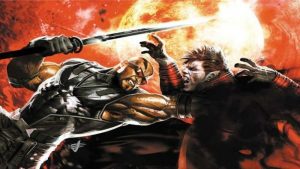 Before you saw him on the big-screen portrayed by Wesley Snipes, he was making his debut in the comic book The Tomb of Dracula #10 ( July 1973) as a supporting character.  Since then, this half vampire, half human, day walking vampire slayer has made his mark on many Marvel comics such as Ultimate Spider-man.  Utilizing a vast arsenal of weapons such as twin machine pistols, Vampire stakes made out of silver, and his trusty duel-edged sword, he would make a fine addition to the roster.
Leon S. Kennedy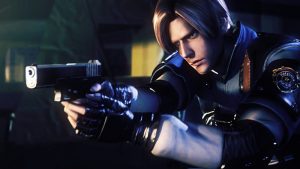 Don't shoot!  He's a human!  Bursting onto the scene on January 21st, 1998, Leon would debut in the highly anticipated sequel to the game that would completely revolutionize the survival horror genre. Starring in both Resident Evil 2 and Resident Evil 4, both highly acclaimed entries in the franchise, and having to sit on the sidelines while Marvel Vs Capcom would go on to usher in the likes of Chris Redfield, Jill Valentine, and even Albert Wesker, it begs the question:  Why hasn't this man been invited to the party yet?
Carnage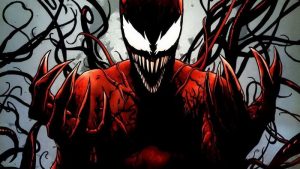 Making his debut in the Amazing Spider-Man #360 (1992), Carnage was a serial-killer named Cletus Kasady who would later become the villainous figure while merging with the offspring of the alien symbiote known as Venom during a prison outbreak.  Confessing to the crimes of his wife's murder, and even his own grandmother, the symbiote latches onto his bloodstream, adapting to the personality of its host, therefore feeding off the lust and destruction of Kasady's insane mind.  Much like Spider-man's arch nemesis, Venom (except way more cuckoo), Carnage can use the symbiote to grant him super speed, strength, and even shape-shift his hands into deadly weapons!
  M.Bison (Vega)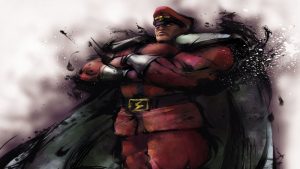 M. Bison (or Vega as he is referred to in Japan) was head stomping his way onto the arcade scene in Street Fighter II: The World Warriors as the main villain of the arcade mode.  You know… back when Street Fighter had an arcade mode.  But I digress.  This evil dictator had one thing in mind: world domination with the help of his underground crime syndicate known as Shadaloo.  Not really sure why he needed a crime syndicate.  He wields what he dubs his "Psycho Power" which allows him to fly, shoot fireballs, increase his strength and mobility, and even turn himself into a human torch and barrel his way into opponents with his Psycho Crusher!  If done right, I believe M. Bison would be a great addition to the roster as an "anchor", especially with the absence of Magneto.   Seriously!  How can you have a Marvel Vs Capcom game without the X-men!
Daredevil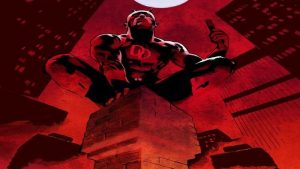 He's blind.  He's deaf.  He's mute.  Ok… that's a bit over exaggerated. He's just blind.  But he became blind by toxic waste being dumped on him when he was just a kid, which gave him super-sonic senses which he would later use to learn martial arts and track down the killers of his father as well as other baddies infecting the streets of Hell's Kitchen.  Wow, that sounds really convoluted. Created by the great Stan Lee, he would first make his appearance in Daredevil #1 in April of 1964.
Proto Man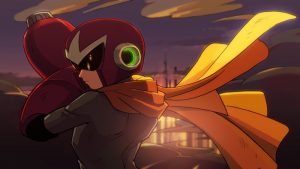 Ah, the year 20xx.  Those were the good ole days.  Proto Man would make his debut on the NES classic Mega Man 3.  During your journey, you would hear a familiar tune jingle as the screen flashed, only to be confronted by the scarfed crusader, who would essentially challenge you to a duel.  Quick reflexes, and well-placed shots from your P Buster would inevitably grant you victory during your 1 on 1 bout.  Although the origins of Proto Man were shrouded in mystery in the beginning, it would later be discovered that he was a creation of Dr. Light himself, and the first humanoid robot capable of independent thought and reasoning.
Scarlet Witch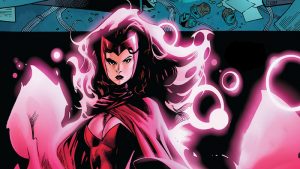 Ok, I know I said no X-men.  Don't judge me.  I think it's safe to assume that with her appearance in Marvel's Captain America: Civil War film, this makes her exempt from that rule! Created by the dynamic duo Stan Lee and Jack Kirby, she would make her debut in X-men #4 on March of 1964.  For a time, she was believed to be the daughter of Magneto.  Commanding the powers to alter probability, she would certainly be a force to reckon with for anyone brave enough to challenge you to a first to five.
Nero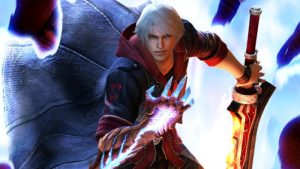 He looks like Dante.  Fights like Dante.  Acts like Dante.  But he's very much different.  Like Dante, Nero has Sparda's blood and powers, and would first be introduced in Capcom's Devil May Cry series in it's fourth installment.   An orphan adopted by the Sparda-worshipping order of the sword, Nero wields his mechanical sword named Red Queen, his double-barrel revolver known as Blue Rose, and the crème dela crop; his demonic arm known as Devil Bringer.  By defeating demons, he can increase the Devil Bringer's reach, and eventually summon a Devil samurai known as Yamato to fight alongside him.  We've had Dante, Virgil, and even Trish.  Why not Nero?
The Punisher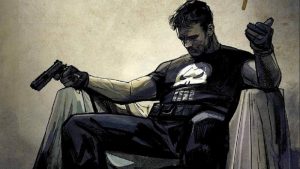 Perhaps one of the most requested characters for the Marvel Vs Capcom universe, The Punisher (aka Frank Castle) first made his debut in The Amazing Spider-Man #129 (Feb. 1974).  His story isn't super complicated.  His family was murdered and he vows revenge upon the ones responsible.  He doesn't have any super-powers, and that is probably a good thing.  This guy is brutal, and will stop at nothing to accomplish his goal.  On a positive note:  He's a good guy.  Maybe?   We have seen many characters in previous installments use firearms such as Chris Redfield, Deadpool, and even Dante, so a character like The Punisher would fit well into a roster of fighters ready to plaster their enemies into the corner using bullets.
Samanosuke Akechi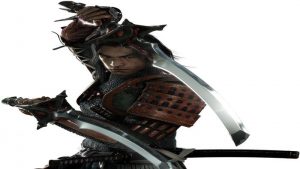 During the PlayStation 2 era, Capcom created a neat little demon-slaying Samurai game known as Onimusha. Ring a bell?  It should, because fans are screaming for a re-master!  Samanosuke Akechi would appear in the first and third (and arguably the best) installments of the series as the main protagonist.  During a battle with the Warlord Nobunaga, Japan is overrun with demons and Samanosuke is tasked with defeating them and putting an end to the demonic horde. Trust me, the story is much more complicated than that!  Gifted with a trusted gauntlet, he can collect the souls of his fallen demon foes and use them to upgrade orbs which grants him access to more powerful weapons.  Why does this sound like Devil May Cry?   Raizen (a thunder infused Katana), Enryuu (a heavy-hitting, fire-themed western broadsword), and Shipuu (a wind infused double-sided Naganata) are just a few of the available weapons at his disposal.  He can also attack enemies from afar using either a bow & arrow or a matchlock rifle.
One can only hope that Capcom takes suggestions from the community to make this installment of Marvel Vs Capcom one of the biggest and baddest it's ever been!  Until then, we will just have to wait and see what they have in store for us when the game releases on September 19th.
What characters would you like to see make it in the game?
For more on Marvel Vs Capcom Infinite, let us "assist" you right here at Provengamer.com