For some time now, the rumors have been swirling that the next Assassin's Creed game would take players Egypt. A screenshot that was posted to Reddit and confirmed by Eurogamer seems to confirm these suspicions.
In the upper left corner of the screenshot, the mission description says "Follow Shadya to Khenut's villa". Khenut was a queen in Egypt from 2375-2345 BC. The image also shows the return of boats, which became a major gameplay component of Assassin's Creed: Black Flag.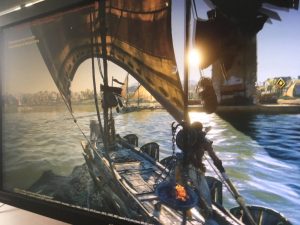 Most believe that Ubisoft will reveal the latest game in the Assassin's Creed franchise at E3 next month.