Earlier this month, a report by Kotaku said that the rumored Mario and Rabbids cross-over RPG, Mario + Rabbids: Kingdom Battle was in development by Nintendo and Ubisoft. Today, the first image of the game leaked online.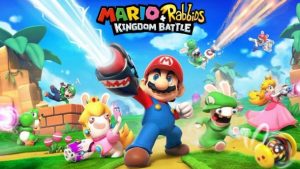 The release date for the game is rumored to be sometime between August and September of this year. In the original Kotaku report, the following elements were being pushed as the key selling points for the game.
turn-based combat
two-player local co-op
a goofy sense of humor
At this time, there is still no official confirmation of the game from Nintendo or Ubisoft.