On an unseasonably warm night in the fall, I walked through the front doors of the Metropolitan Pavilion to be transported to a winter wonderland full of the hottest new tech. Pepcom's Holiday showcase was in full swing, and gamers have a ton to look forward to this Holiday Season. While Pepcom is no E3 or CES, they certainly showcase some high-end gadgets from the likes of Logitech, SanDisk, and Catalyst to name a few. Here are some of the highlights that the Proven Gamer community can look forward to in the coming months.
HyperX – Cloud Alpha Gaming Headsets.
HyperX is the gaming accessories portion of Kingston Technologies and they came with guns blazing. The brand new Cloud Alpha gaming headsets are meant for casual and pro gamer alike. According to the press release given to Proven Gamer,  the new headsets offer "a range of new and enhanced features, including HyperX Dual Chamber technology for better sound and less distortion. With 50mm drivers, the dual chamber design allows HyperX to tune the bass frequencies separate from the mids and highs, creating a dynamic sound that makes gaming, music, and movies more realistic and immersive."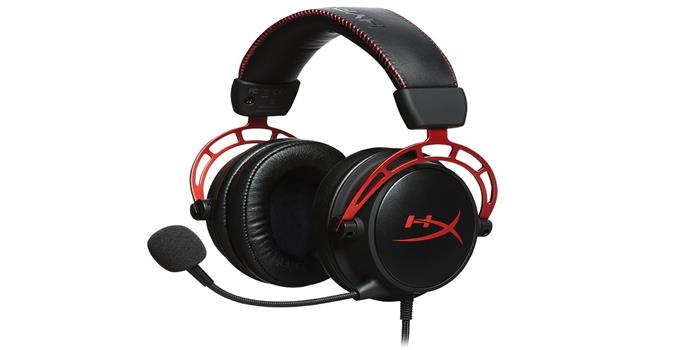 The headsets felt really well made, solid but lightweight. One of the coolest features is being able to use these headsets on basically any gaming system/pc you can think of including X-Box One, PS4, and Nintendo Switch to name a few. Proven Gamer should have a full review of this product soon.
The Cloud Alpha is now available at Amazon for $99.99 MSRP.

Logitech
Logitech showed up with a nice array of products for Proven Gamers. Two products that caught my eyes…or…ears for that matter, were the super comfortable Logitech® G433 7.1 Gaming Headset, and the Jaybird RUN True Wireless Sport Headphones.
Jaybird RUN True Wireless Sport Headphones
When you think of sports earbuds you might not think gaming, but The Jaybird RUN earbuds have a versatile array of features that would be great for streamers. Sometimes having a bulky headset on with a mic in your face can be obnoxious. The Jaybird RUN's allow you to run with just one earbud in without having the second one dangling about. You can also adjust the levels to fit the game you play or the music you listen to. It may be unconventional, but I do see many practical uses for gamers here. Especially if you are on the go a ton.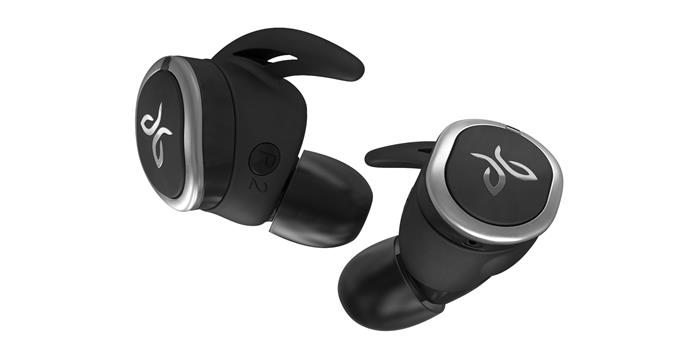 The Jaybird RUN True Wireless Sport Headphones are a bit pricey at $179.99, but if you are into running AND gaming, these could be a really nice option.

Logitech® G433 7.1 Gaming Headset
Logitech brings simplicity back with an audio kick with the Logitech® G433 7.1 Gaming Headset. Simply put, these are a simple design that packs a helluva punch. They have a standard 3.5mm jack, which allows them to be played on anything that supports one. Sorry iPhone7,8, and X users, you'll need that dumb adapter to use these bad boys.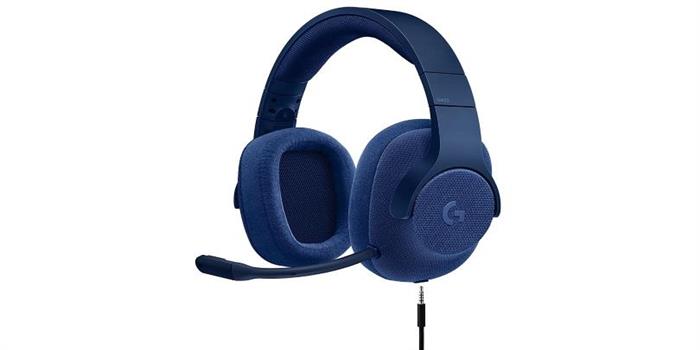 The Logitech® G433 7.1 Gaming Headset is available now for $99.99.

SanDisc Nintendo Micro SD Cards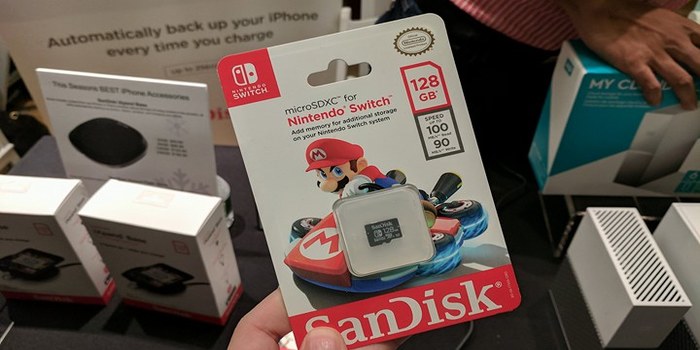 Normally, there isn't anything impressive or noteworthy to report about 32 or 64gb micro SD cards, but Sandisc knew how to grab the attention of this gamer with the officially licensed Nintendo SD cards on display. Unfortunately, we didn't get to use them, so there really isn't anything to report other than that they have Nintendo characters on the packaging.

Kingston Technology's DataTraveller Bolt (micro) Duo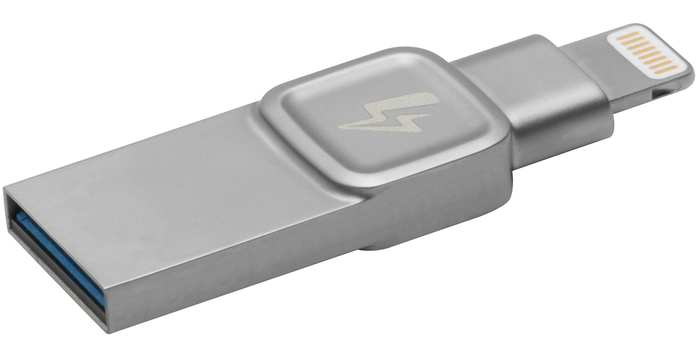 This little bad boy had me excited. For those of you who love to make YouTube videos about your gaming escapades, this little dude makes it super easy to store and share video and photos directly from your phones. You plug this into the USB (if you have the microDuo model, or lightening port if you have the Bolt model) charging port and it instantly becomes a storage device for your videos. You then unplug from your phone and throw it right into your computer. It is seamless and you no longer have to worry about running out of space on your phone again. I will personally be using this when the video version of Nintendo Duel Screens starts production.
The Bolt/microDuo comes in 32GB, 64GB and 128GB variations. They retail for $59.99, $89.99 and $119.99 respectively.
Norton Core Wireless Router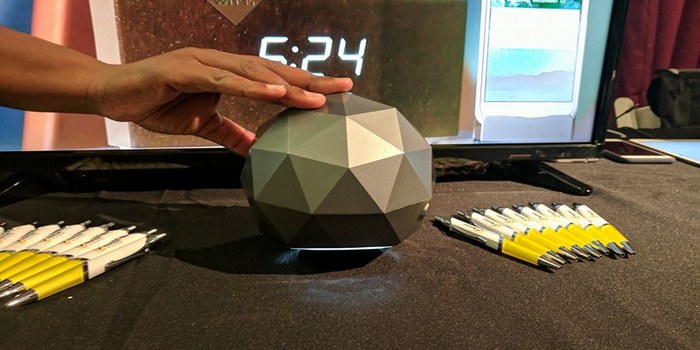 Norton is melding function with style with the Norton Core. These decorative art looking routers are fully compatible with any ISP and boast impressive range, but the most important feature is its security. The router has built in security that helps fend off various threats from malware to hackers. Gamers can game in peace knowing that this router is doing some heavy lifting. As you can see from the sleek design, it will also blend in nicely with the decor of your home, but is almost small enough to be tucked away if need be.

Plantronics RIG 800LX, 400LX Headsets.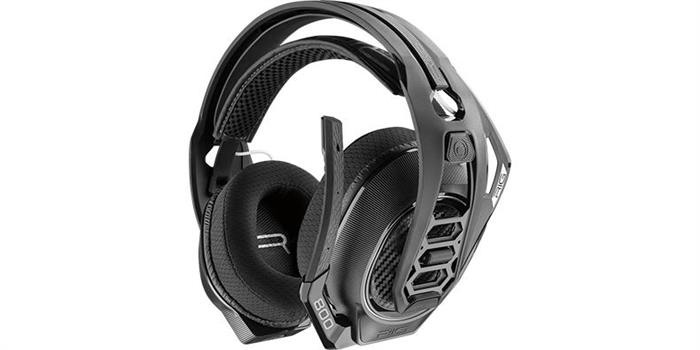 Plantronics looks to raise the bar when it comes to gaming headsets and their new partnership with X-Box only adds to the mystique of these bad boys. The RIG lineup features Atmos compatibility included in the box which will really set the new standard for high-end headsets.
The RIG 400LX, 600LX and wireless 800LX for use with Xbox One and Windows 10 will be available this fall at Plantronics.com and major retailers for $99.99, $129.99 and $149.99, respectively. Additional Atmos-enabled models will also be announced later in the year. You can look for a review of the RIG 400LX right here on Proven Gamer.
All in all, Pepcom is a nice little event that had a lot of cool gadgets to show off. It looks like gamers will have a lot to look forward to when it comes to the tech that adds to their experiences. Audiophiles should have a lot of options to choose from this holiday season outside of the usual players as well. We here at Proven Gamer look forward to the next showcase from the people at Pepcom.  Keep your eyes peeled for some reviews on the products previewed here.