During Marvel's gaming panel, a limited edition Spider-Man themed PS4 Pro bundle and new story trailer was shown off for the upcoming PlayStation exclusive Marvel's Spider-Man.
The console is all red with the white spider logo that has been shown on one of Spider-Man's suits from the game. The controller follows a similar pattern, with red the dominant color and white for the buttons and analog sticks.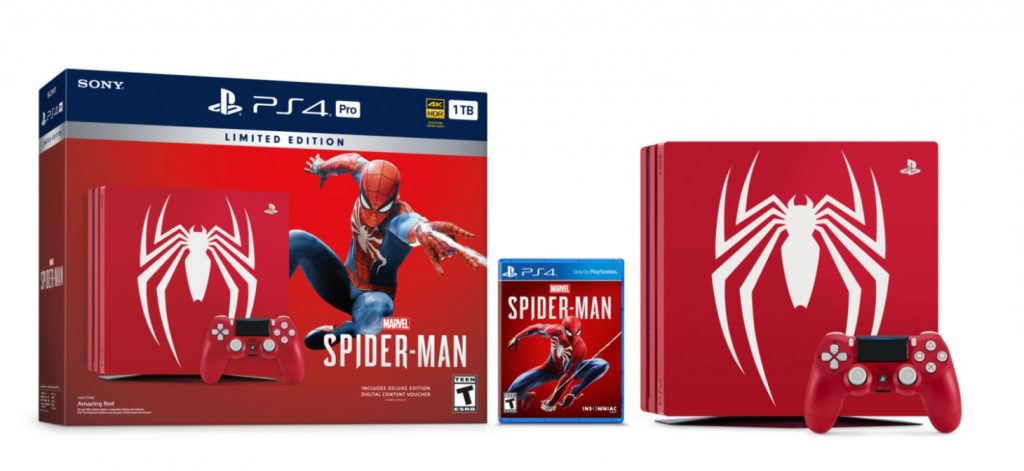 Silver Sable was introduced to the story as part of the new trailer. Along with the reveal of the mercenary, the trailer focuses on Spidey, Miles Morales, and Mary Jane Watson taking stock of the new threats to the city and how best to handle them.
Marvel's Spider-Man releases for PlayStation 4 on September 7. Check out the latest story trailer for the game below: