6v6 Team Death Match & King of the Hill arrive in game
Today, First Watch Games® and Hi-Rez Studios® introduce the latest new Rogue, Switchblade, plus hectic 6v6 modes to free-to-play cross-platform team shooter Rogue Company™.
Joining the ever-growing roster of 20 playable Rogues, Switchblade is a highly effective Breacher who uses a direct approach to flush enemies out from behind cover.
With her Chaos Launcher unique ability Switchblade rains down napalm clusters on unsuspecting foe. Coupled with her Fight and Flight passive – which gives her increased movement speed after using abilities and gadgets like bounce grenades and flashbangs – it means Switchblade will be clearing out enemies across the map.
Who is Switchblade?
On the run since childhood from mercenaries of unknown origin, Switchblade has become a master of survival; self-reliance imposed on her by necessity.
She doesn't let anyone get too close – most who've tried wanted to either kill or kidnap her. Those that genuinely cared for her have ended up taking a bullet.
For Switchblade, joining Rogue Company is a temporary gig. The Director promised they'll find out who's been chasing her all these years; in exchange for her services, of course.
There's always a catch. Switchblade doesn't believe in promises, but it feels nice to pretend that she does. For a little while at least…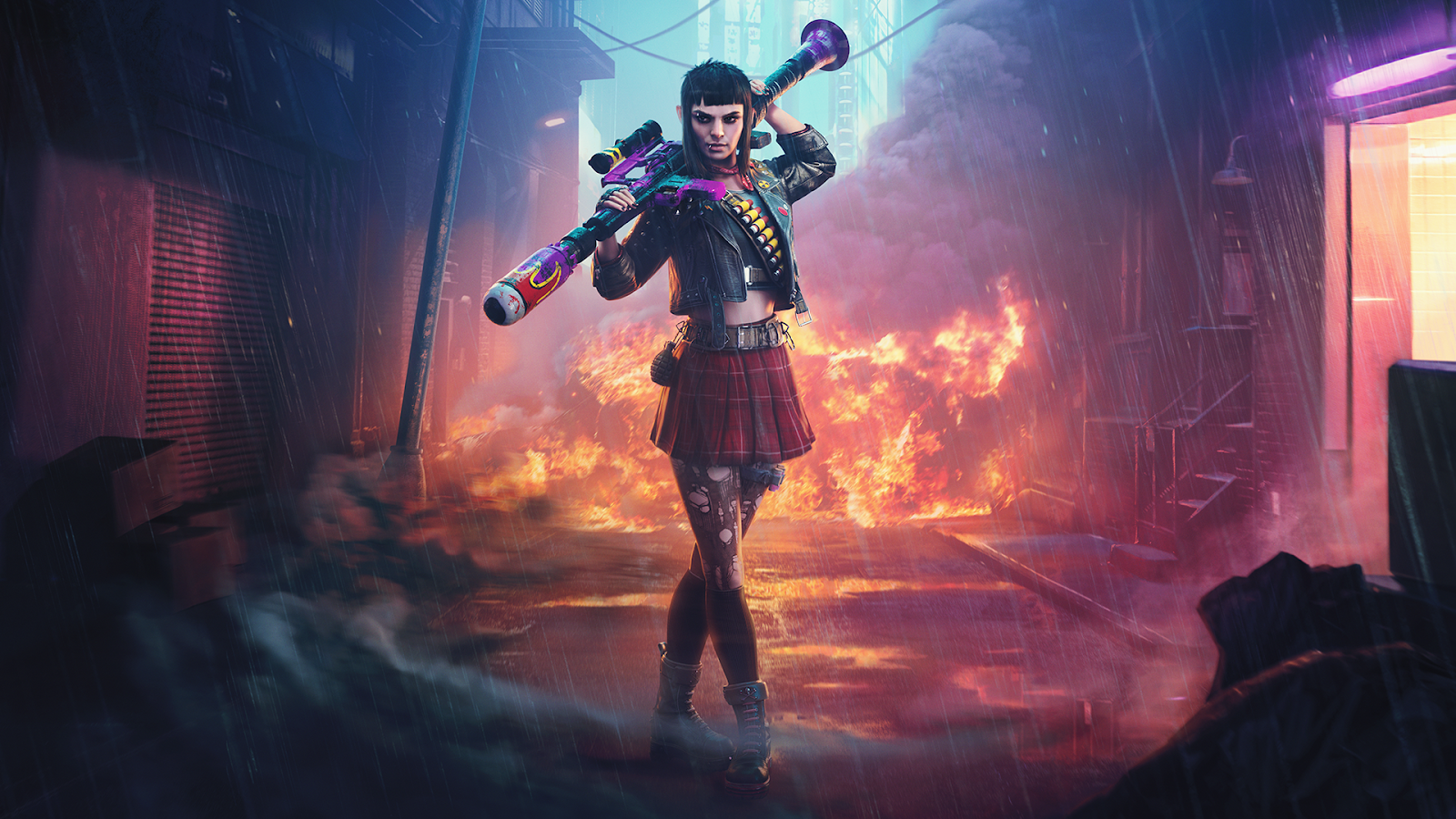 6v6 Modes Come to Rogue Company
In addition to Switchblade, from today Rogue Company's 20 million players can also enjoy new 6v6 team combat modes:
King of the Hill brings five minute rounds of intense capture-and-control gameplay to nine maps. Each team must control the hill to gain points; first to 150 points wins. The problem is the hill moves every 75 seconds…
Playing out in rounds of twelve minutes across twelve maps, Team DeathMatch sees two teams of six gunning for the first to reach 50 eliminations. Team cash drops happen after every elimination, with players scrambling to secure the cash to give them the edge.
"Players are going to love Switchblade's powerful crowd clearing abilities", says Chris Larson, Executive Producer. "The one-two punch of Chaos Launcher plus movement boost mean they'll be forcing enemies into the open and shaking up the combat. Bring her into the new 6v6 King of the Hill and Team DeathMatch modes and they'll see what a difference she can make".
For more information on Switchblade and the new 6v6 modes please visit:
Patch Notes : https://www.roguecompany.com/news/switchblade-update-notes
Video: https://www.youtube.com/watch?v=0t6BaAH2D2I
Assets: https://drive.google.com/drive/u/0/folders/1BUjoUhm8OrFUlfWjBMctWU-jeZafvLDG