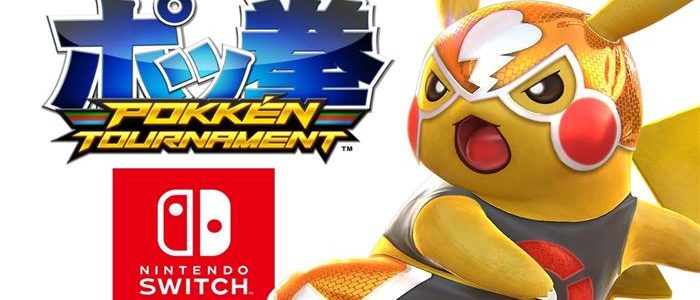 Pokkén Tournament on Switch Highlights Pokémon Direct
Nintendo just wrapped up an eight minute direct focusing on upcoming news for the Pokémon franchise. The presentation started with the reveal that Pokkén Tournament would be making its way to the Switch with Pokkén Tournament DX(Deluxe). The announcement was followed by a trailer, showing off new playable characters for the ported fighting game. Along with the original 16 characters, five new playable Pokémon will be included. There will also be 3v3 battles, ranked battles, and lobby-based friend matches for online play. The game will be playable at E3 next week and will be released on September 22.
On the handheld side, Pokémon Ultra Sun/Moon was also announced for the 3DS. The games will feature an alternate story, with Pokémon that didn't appear in the original versions. It will release on November 17. Finally, Pokémon Gold/Silver were revealed for release on the Nintendo 3DS Virtual Console. They will both launch on September 22.