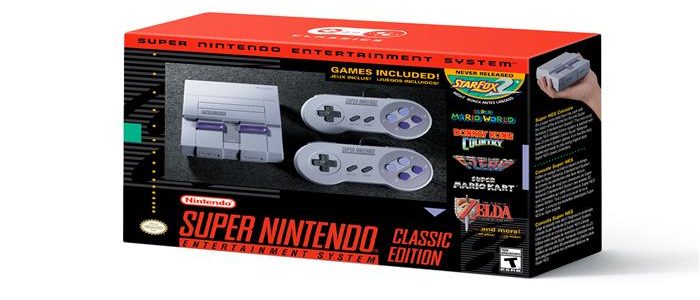 SNES Classic Pre-Orders Go Live in Late August
After revealing the SNES Classic back in late June, information on the new system was scarce. Today, Nintendo has announced that pre-orders will go live in late August for North America. At this time, there is no additional information on when in August pre-orders will be available.
The SNES Classic will come with 21 games, including the unreleased StarFox 2. Keep it tuned to Proven Gamer for more SNES Classic updates.