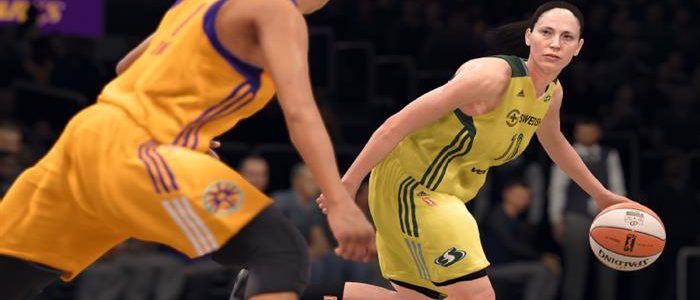 WNBA Teams Making First Appearance In NBA Live 18
EA has announced that WNBA teams and players will be playable in NBA Live 18. They will be available through the Play Now and Online Versus modes. This is the first time that the women's teams will be playable in a basketball video game.
WNBA stars Maya Moore, Brittney Griner, Diana Taurasi, Tina Charles, Sylvia Fowles, Alisha Gray, Chelsea Gray, Jonquel Jones, and Alyssa Thomas were brought in for head scanning and motion capture sessions. The goal of these sessions was to create the most authentic WNBA experience possible.
The WNBA teams will be available when the game launches this fall for PlayStation 4 and Xbox One. It has also been announced that a demo of the game will launch on August 11. Check out the reveal trailer for the WNBA teams below: