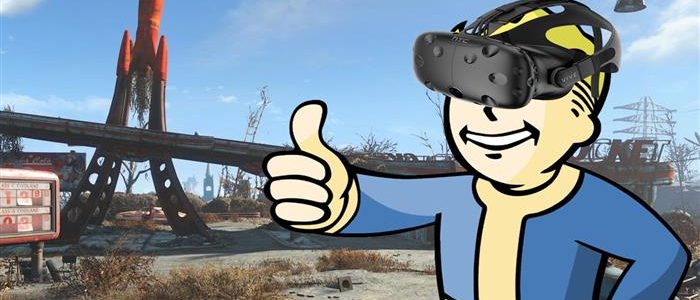 HTC Vive Announces Fallout 4 VR Bundle
HTC Vive has announced that they will be offering a new hardware bundle for their VR console. Starting today, October 2, anyone who purchases an HTC Vive will receive a code for Fallout 4 VR, which launches on December 12.
Fallout 4 VR includes the entire game along with new combat, crafting, and building systems that have been rebuilt for the VR experience.
Check out the reveal trailer for Fallout 4 VR from E3 below: