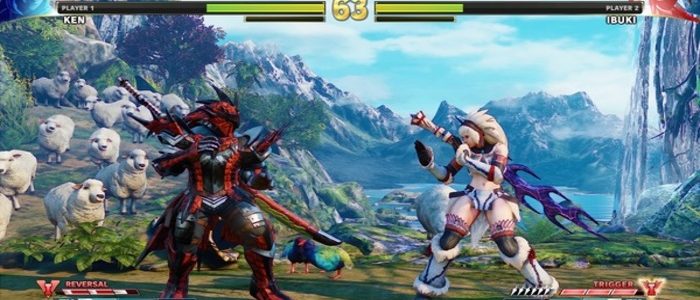 Monster Hunter Crossover Costumes Coming to Street Fighter V
Before the launch of Street Fighter V: Arcade Edition, Capcom announced that there would be crossover costumes coming into the game from other Capcom franchises. Today, three new, Monster Hunter costumes were announced for Ken, R. Mika, and Ibuki. Ken will receive the Rathalos Armor set, R. Mika the Zinogre, and Ibuiku the Kirin Armor.
These costumes will be acquired through Street Fighter's Extra Battle Mode. Players will have to complete a set of four challenges over a one month period. At the end of the month, if all challenges have been finished, they will be rewarded with the costume. Each challenge will cost players fight money to enter. In order to obtain all three costumes, players will need at least 30,000 FM.
Street Fighter V: Arcade Edition is available now for PlayStation 4 and PC. Check out the launch trailer for the game below: