Overlooked Battle Royale contender – or something else entirely?
Project Darwin is a Battle Royale-ish Deathmatch on Steam and Xbox One Game Preview program and free-to-play. The term Battle Royale, in my opinion, is being used solely to attempt at generating buzz for the game. In all honesty, calling it a traditional deathmatch would be far more accurate. There is really only one actual Battle Royale element at play in this title– but we will get to that in a minute.
Project Darwin takes place in a dystopian post-apocalyptic version of the North Canadian Rockies. In this future, the surviving remnants of humanity pit prison inmates against each other in a high tech death arena for live streaming entertainment and social experimentation.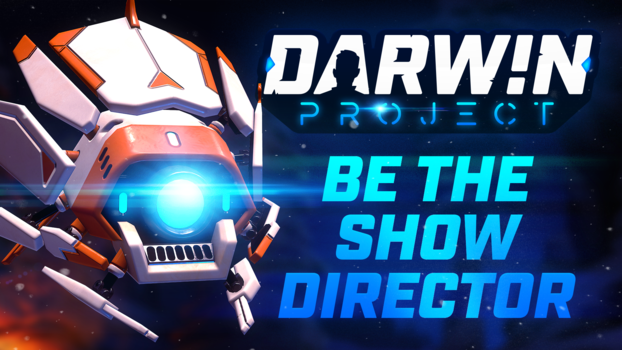 A match in Project Darwin takes place between 10 players, but with a super fun twist: 9 of the players are gathering materials to craft weapons and upgrades, setting traps, and hunting one another. The 10th player gets to fly around in a drone and control the arena. This feature, in my opinion, is the best part of this game. I feel it really sets it apart from other Battle Royale games. The Director controls almost everything. The materials being placed randomly, they can setup their own hazards, and they control the environment as well. The match takes place in a hex-grid and instead of a closing circle of death– the player controlling The Director gets to shutdown the grids one section at a time. They can also heat them up, or even drop a tactical Nuke on a section as well. Both players and directors fight for the audiences favor, which is how you gain experience and level up, earn loot, etc. If a director bullies one player the entire match, this will displease the crowd and they will get a bad rating. So there is some safeguards to ensure that this director is "fair in their unfairness" as the game puts it.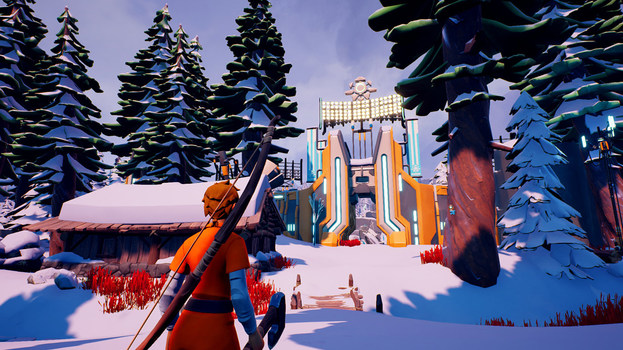 The Players, are armed with just a bow and an axe. They can gather materials like wood and leather around the play area as well as find chests with various items in them. They can then use these things to craft better armor, increase axe damage, fire arrows, etc. The director will drop electronic components at random places in the map, these locations are broadcast to all the players and are extremely valuable as they can be used to give you special abilities like invisibility, teleportation, and ridiculous high jump. These are game changers and good way for The Director to herd players towards one another.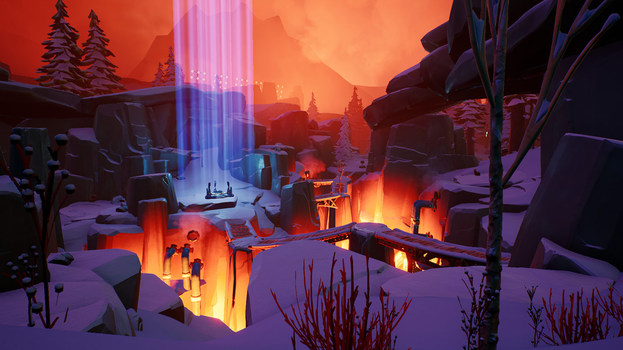 I've played it quite a bit and can honestly say it's definitely worth checking out. I really don't feel like it's getting the attention it deserves. It really stands out to me in a cluster of Fortnite and PUBG clones. The art style is really pretty. Some might say it looks like Fortnite, but the Canadian wilds really give it a dark ambient sense of danger, and the mix of primitive guerilla fighting style with high tech makes it feel fresh and inventive. As someone who has put in thousands of hours on PUBG and played a bit of Fortnite. I can honestly say Project Darwin deserves some attention and I really think it's only going to get better and more fun as it updates.