Scaling Rougelite mountain, one cell at a time
Ed Mcmillen has been a hero to me since the release of Super Meat Boy. His follow-up, The Binding of Issac, is easily in my top ten most played games over the past decade and I greatly admire his cutesy-gore aesthetic. It's is such a well crafted game and has layers upon layers of content that slowly reveal themselves at an almost perfect pace. I poured hundreds, if not, thousands of hours into it through it's various incarnations. Hell, bought it on every system I owned that it was available on. It was hands down my favorite rougelite for years. "Was" being the key word in that sentence. Dead Cells, in all it's parts, is expertly executed. From the combat to the ever growing number of weapons and skill unlocks it strikes the perfect balance of the grind for knowledge and forward progression.

Isaac has been king of the roguelite castle for years, and in no way is this meant as a slight to the game. I think Ed is ready for the world to move on and the gaming community is hungry for the next big thing. There have been an absolute avalanche of games that have tried to recreate the craze that Isaac started but most have fallen just short in one way or another. Games like Nuclear Throne and Enter the Gungeon seemed like the next logical step, but on May 10th of last year Motion Twin's Dead Cells hit Steam Early access and started its road to full release. More importantly, it started it's climb to the top of rougelite mountain. Between then and now the game has changed drastically: Mechanics from early builds have been completely altered. More than a fair share at the request of the community. The weapon and perk selections have grown dramatically and, thanks to Motion Twin's dedication to making Dead Cells truly great, a fantastic community has built itself around the game.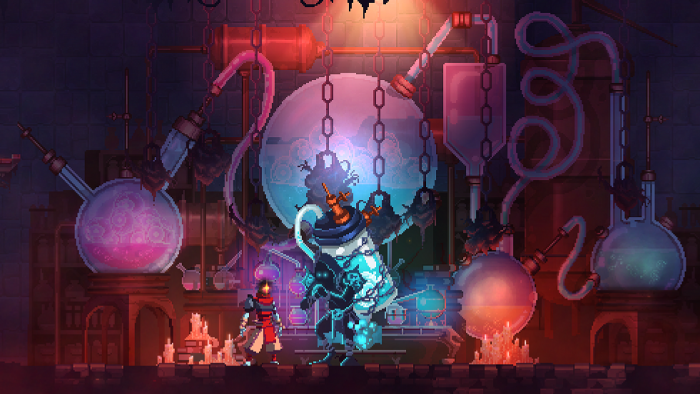 Combat Savvy
The core of the Dead Cells experience lives in it's combat and weapons systems. Combat is Fast, Fluid, and surprisingly tactical. As you play through the game you'll pick up blueprints for a bevy of weapons, items, and perks that you can unlock using cells dropped from all the enemies you will inevitably slaughter. The combination of swords, shields, bows, skills, perks and other gadgets feels almost endless. You have four slots to fill, two of which can be filled with either a melee weapon, ranged weapon, or shield. The other two are where your skills go. Each run will have you balancing new strategies depending on what weapons and skills drop and what perks you choose. These weapons, items, and perks are broken down into three, conveniently color-coded, combat styles: Brutality, Tactical, and Survival. The three styles tie into perks by giving you passive buffs like  "Killing an enemy gives you X health" or "Shortens the cooldown on your skills by X%." Building up any of these three styles with whatever power-ups you get is just one part of a larger synergistic combat system.
Every item you pick up has a chance to have an "Affix."  This system helps keeping runs from feeling too similar. In a single run you could pick up two Ice Grenades and depending on the Affixed they have they could handle completely differently. These range from just additional damage to things like "Does 125% damage against a bleeding target" or "Enemies killed with this weapon explode into a cloud of poison gas."  Using these affixes to build synergies is not only key in succeeding in Dead Cells but maliciously fun. Curating a build well can lead to some absolutely vicious combinations.
Once you're savvy enough to what the game has to offer, and if RNGsus is on your side, you could end up in a situation like the following: A group of enemies are in front of you. In your main weapon slot you have a sword that does 100% damage against a burning target. In your secondary slot you have Firebrands. In your first skill slot you have Oil grenades and in your second Skill slot you have a Deployable turret that causes its victims to drop a swarm of bitters. You open the salvo by throwing your Oil Grenade, this douses anybody unlucky enough to be in the blast radius with a Flammable oil that enhances the effects of any fire weapon. After they're drenched in oil you throw the fire brand and it lights up the ground and any enemy in the immediate area. The enemies covered in oil take extra damage from the fire. They are roasting up real good. You deploy your turret and then move in to attack with your sword. Every swing is eviscerating any foe that happens to be covered in flames, as they die a swarm of bitters crawls out of their corpse thanks to the turret you put down. The bitters help with taking on the rest of the hoard. Before long, everything is dead and you're left standing. A scenario like this is the norm in Dead Cells and this is just one example of the synergistic possibilities. The minute-to-minute gameplay is non-stop action.

Nothing Rogue… Like it.
Dead Cells, much like the aforementioned Binding of Isaac, is a game that reveals its layers to the player over time. Though this is a quality of almost all rougelites, not many pull it off as gracefully as Motion Twin did here. While It can be absolutely devastating losing a good run, your knowledge of new enemies, areas, and paths constantly lead to new possibilities. You learn and move on.  Dead Cells never feels unfair in that quest for knowledge. Death is seldom a symptom of the game working against you. It gives you all the tools to succeed and looks at you to execute to the best of your abilities.
As you progress through the game you'll find Runes scattered about the world. These runes open up new, sometimes, faster paths through the game. What's more interesting is that opportunities to use runes that you've yet to unlock present themselves in almost every area of the game. So in addition to unlocking whole new areas, the runes also allow players to access even more parts of existing areas. These offshoots usually contain extra weapons or power-ups that would have been otherwise inaccessible and can sometimes help a ton at the beginning of a run.
You sure do have a pretty…. Background.
If I had any friends that thought pixel art couldn't be gorgeous, I would very likely show them Dead Cells as an example. Multi-Layered backgrounds haven't looked this good since parallax scrolling was invented.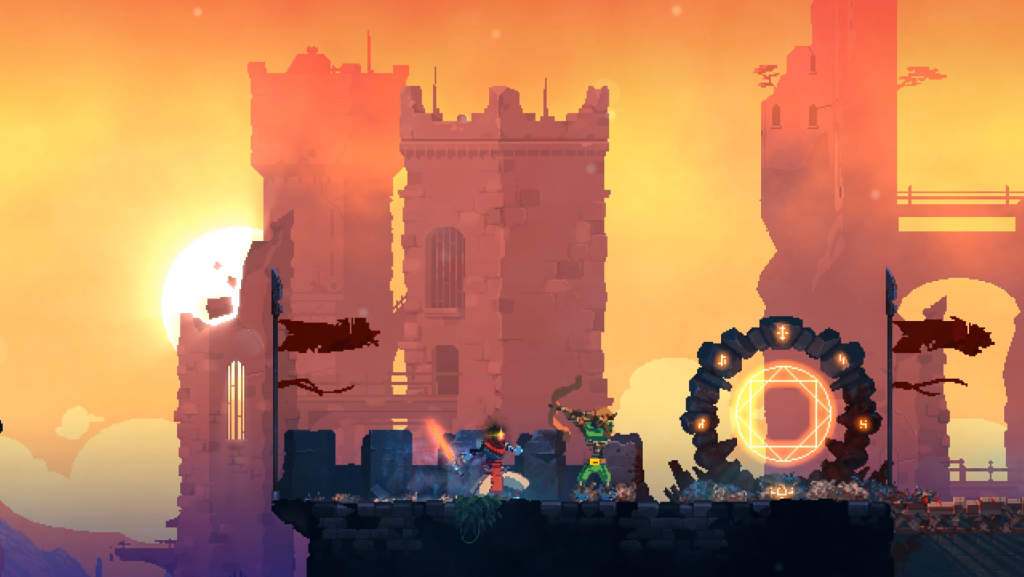 Alright, maybe I'm being a bit hyperbolic, but seriously, Dead Cells is easy on the eyes. For the amount of carnage that can be happening on screen at any minute, everything is easily defined and readable. Every weapon or enemy attack animation is fluid and incredibly well designed. You can really see and feel the weightless slash of the Balanced Blade vs the slow brutal smash of The Nutcracker.  Despite it being randomly generated, Dead Cells' levels can often feel hand crafted. You'd be hard pressed to find something in the genre that even comes close to handling level design this well. No two areas feel the same. The Toxic sewers feel oddly claustrophobic. They're a maze of pipes and paths. The Clock Tower feels daunting and insurmountably lofty. It's really remarkable that Motion twin was able to pump this much character into each section of the game and you can clearly see the care they took in building Dead Cells. 
The Verdict
Dead Cells is a metroidvania at heart but even a single playthrough will reveal that it is so much more than that. Motion Twin took such care in crafting every aspect of the game that the end product is truly something special. The combat is brutally beautiful, the art and level design in each area can at times be awe inspiring, the sheer number of combat possibilities seems infinite, and the soundtrack fills the game with an energy that few fail to capture. If you haven't checked out Dead Cells yet, I highly suggest you do. It is a unique experience in more ways than one and will keep you coming back for more after every run. I can't wait to see what Motion Twin does next.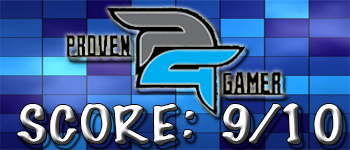 Dead Cells was purchased by the reviewer and 100% promises that he didn't plagiarize this from anywhere.