Early this morning the Shenmue team updated their Kickstarter backers with information regarding the development Shenmue 3. We found out that the head project lead Yu Suzuki recently spoke at the CHUAPPX convention where he detailed some of basics of the game.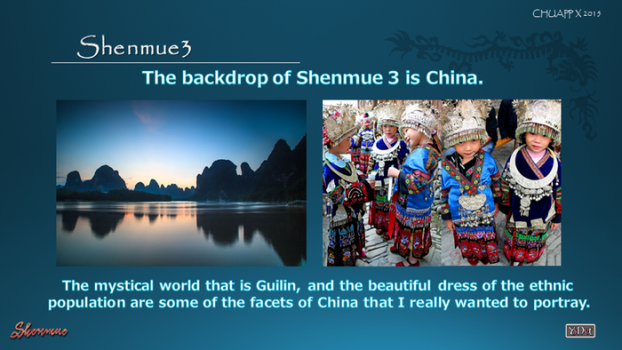 We now know the location and that location is China. This isn't a big surprise as the game ended in China and Shenmue 3 will be taking place immediately after the events of Shenmue 2. Suzuki also expressed interest to cover certain locales such as Kowloon City.
Shenmue 3 will also consist of two chapters of the 11 chapter story. Chapters 5 and 6 will be told in this adventure. There is no word on future sequels will be created.
Shenmue will also be hitting the baseline testing for different prototypes in the game. The team managed to put in a model of the forest from Shenmue 2 to make greater strides developing the engine.
Follow us on Twitter on @ProvenGamer to keep up to date with Shenmue 3.