The wait for one of the most highly anticipated first person shooters is almost over. Blizzard officially announced, via their website, the official street date for Overwatch, as well as ways to play it sooner than its official release date.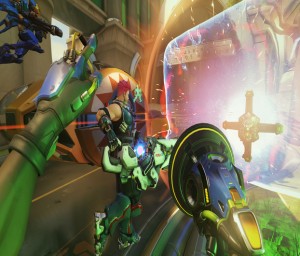 Due to be released on May 24th, gamers' patience will finally be rewarded. In addition, only those that pre-order the game have early access for a two day beta on May 3rd and 4th. The two day beta access is set for PCs and consoles. After the early access beta from May 5th thru the 9th, Blizzard will be hosting a completely open beta access, regardless of pre-order status.
Early beta access bonus from pre-orders combined with Overwatch's popularity should help dedicated fans get some time into the most anticipated PC of 2016 before populations increase. Getting the early beta access will ensure less competition and allow you to try the game. In the meanwhile, we'll just have to count down what will be the longest two months until we can get our hands on it.
Keep an eye out for any future Overwatch news updates from the staff at Proven Gamer.