Gunscape is a first person shooter and world building hybrid combining familiar elements of Minecraft and contemporary shooters such as Wolfenstein 3D and Doom. Solid gameplay mixed with an easy to use level creator makes for a fun game that allows players to jump right in and create single player, co-op, and multiplayer deathmatch arenas or full length campaigns.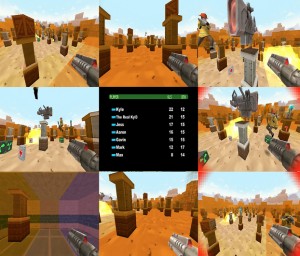 Gameplay and level creation are key in Gunscape, but it also comes packed with a meaty campaign if you are not interested in creating your own. Although the story (or whatever you want to call the narrative during the campaign) is quite forgettable, (if you can even figure out what is going on) Blowfish Studios compiled a slew of levels showing off just what Gunscape is capable of while also playing to the nostalgia of old school first person shooters. There were shades of Wolfenstein 3D, Doom, and even Turok. Not to say Gunscape is trying to imitate other games, but I appreciated the nod to old school games that paved the way for this genre.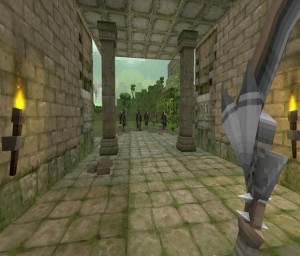 There's quite an arsenal in Gunscape as well as plenty of enemies to do battle with. From creepy little dead girls and zombies all the way to Nazi-esque soldiers and dinosaurs, variety is on the menu. Each of the eight chapters are comprised of several short missions that can be completed very quickly, and truth be told, there isn't any real depth to what is going on in the game. The majority of my time in Gunscape was spent playing with the level creator. It is simple, quick, easy to use, and has plenty of items and blocks at your disposal all while allowing up to eight player split screen for a fun and faced paced experienced. If you are looking to just create a small deathmatch arena, or a large scale multilevel maze with bases on each end for your teams to occupy and do battle, you can with ease. You can also string your levels together to create your own campaign and share them for you and your friends to enjoy.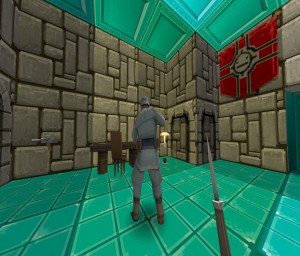 Graphically this game isn't really that impressive, but what it lacks in looks it makes up for by giving you a world to build and explore without having to mine for hours. Gunscape is intentional with its 90's first person shooter feel from guns and enemies to the music in each level. If you are looking for a fun block building experience where you can battle up to 8 players locally and run a saw blade through a dinosaur then this is a great game for you. If you are looking for a cinematic experience with great dialogue and in depth story telling then I would look somewhere else. With Gunscape the barrier to entry is minimal and the replay value is high. I would recommend this game to anyone who is a fan of older first person shooters and fans of world and block building.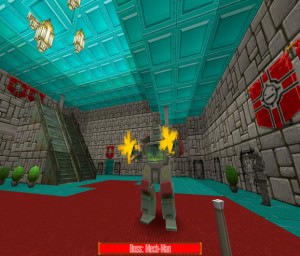 PROVEN SCORE 7/10