A Masterclass of Whimsical Adventure.
Editor's note: The score of 7/10 was accidentally put for this title. This was to be a placeholder, but was posted in error. The true score has been updated. 
Yonder: The Cloud Catcher Chronicles is the latest game from the folks over at Prideful Sloth. It takes cues from open world games like Breath of the Wild, Crafting games like Minecraft, and sprinkles in a little town building ala Dark Cloud. Yonder creates a wonderful, albeit flawed, whimsical adventure that's  worth every moment. It's a beautifully crafted adventure that has you exploring vast landscapes with a massive smile sprawled across your face and sets the tone right from the start. After creating your character you will explore an open world to find Sprites (magical creatures that help you unlock mysteries of the world), gather resources, and help local inhabitants.  You'll do all of this with no combat nor any real sense of urgency.  In this unique way Yonder allows you to focus on its most important aspect – Fun.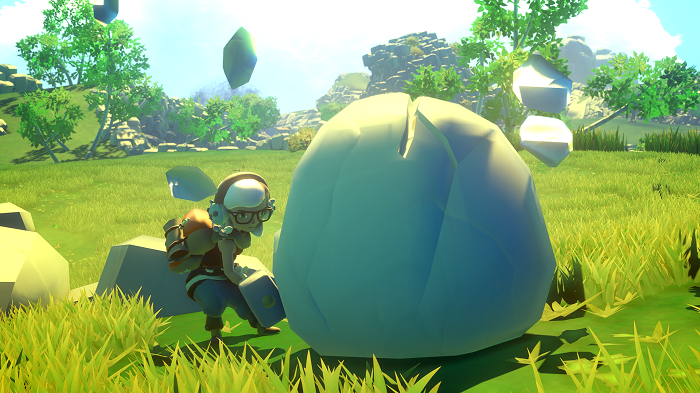 The Calm before for Mincraftian Storm
The games opens up with you on a ship heading towards the island of Gemea. Upon landing on the island you are given the simple task of harvesting some resources. Soon after you are set on task after task with more and more options at your disposal. That's the main crux of Yonder: Resource harvesting and management. You will be building different tools to help you gather larger, rarer resources which in turn will help you discover and craft more items. That game play loop is ingeniously addicting and at times the amount of crafting recipes seems almost endless. It keeps progression from feeling tedious and makes it feel more like it's own adventure. What's problematic is that crafting can sometimes feel obtuse and never quite feels as intuitive as it should for a game centered around crafting and building. It's strange considering that the game is clearly aimed at younger audiences and a more casual crowd. Despite that, it is quite easy to get lost in wanting to discover one more item or one more area.
Each area you unlock has it's own progression associated with it. As you complete quests in a given area this percentage will slowly tick up toward that golden 100% mark. It gives Yonder that "checking boxes" feel of certain open world games like Assassin's Creed.
 A Helping Farmhand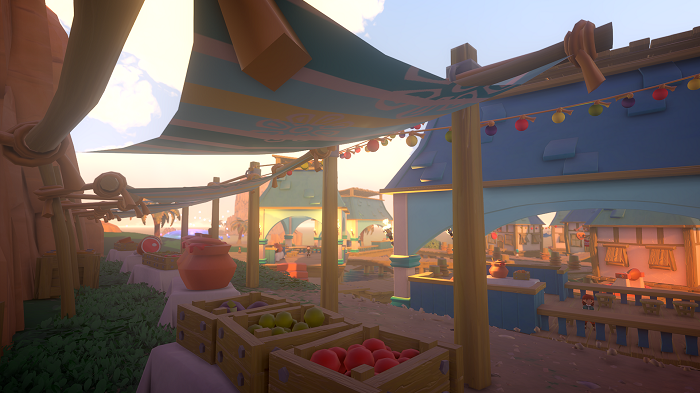 While plugging away at helping townsfolk I came across a dilapidated farm. A young farmer tasked me with rebuilding the farm to its former glory. This portion of the game had me going back to my memories of one of my favorite games, Dark Cloud.  Piece by piece you reassemble the farm and reap its benefits. While you have the creativity to build what you want and when. Where you build it on the farm is just as predetermined as Dark Cloud was, which is a slight bummer. There is something about wanting to have the farm flow my way as opposed to the way the game wants me to. It is a minor gripe, but a gripe nonetheless.
Do it Again and Again
What you do in Yonder doesn't vary very much. Helping out townspeople and farmers is basically one fetch quest after another.  Exploring the world and casually unlocking new items to craft is really what kept me pushing forward, even if I thought maybe it was time to put the Switch down and do something else. There is just something about the charm. As you move forward you clear some murky areas to reveal and unlock more portions of the map. Outside of that and helping the townspeople there isn't much to do. As I had mentioned before, that didn't really bother me. I was more focused on just plugging away and enjoying myself in a Animal Crossing/Minecraft kind of way, minus death and taxes of course.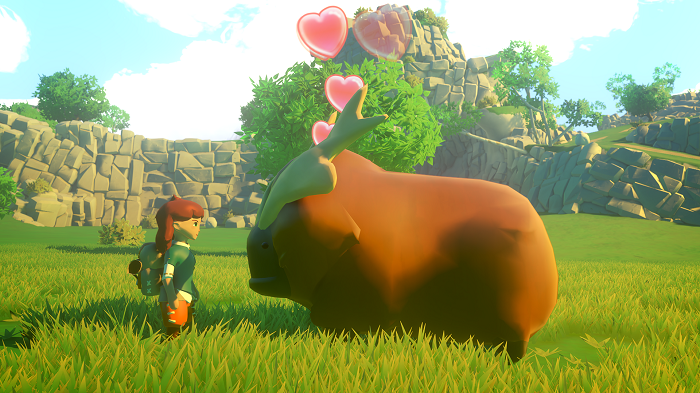 The Verdict
Overall, Yonder is flawed in what it isn't trying to be, but a master at what it is; an adventure of exploration.  Here you will not find monsters to kill or starvation to stave off, just a beautiful word to discover and rebuild. Yonder is about peaceful exploration of a charming world where you learn little by little how you can create change one errand at a time. This game is perfect for sitting down with a little one and having fun. Those looking for action and challenge, or maybe something more stimulating, might want to look elsewhere.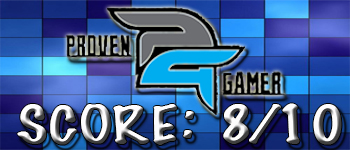 Yonder: The Cloud Catcher Chronicles was provided by Stride PR for Prideful Sloth for review. Total Playtime approx 11 hours.