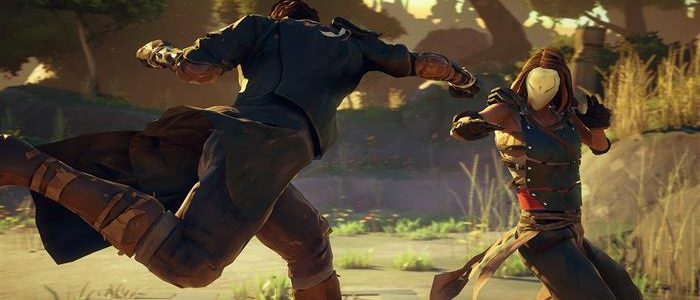 Absolver Details Online Features and Post Launch Updates
Sloclap and Devolver Digital have revealed the online features for the upcoming melee combat game Absolver. Additionally, new gameplay modes, features, and moves are coming in a set of free updates that will happen over the next six months. Additional modes will include  3v3 combat, ranked matches, and a spectator mode.
Online combat will consist of fighting both AI-controlled opponents and real players. Players will be introduced to others throughout the game. Once they do meet others, they can choose to participate in friendly sparring, competitive matches, or cooperative play. Cooperative play will allow players to learn new moves from each other and gain experience points which can be used to increase their stats.
Absolver launches for PlayStation 4 and PC on August 29. Check out the reveal trailer for the game below: