[LEAKED] Diablo 3 Coming to Switch – Exclusive Zelda Content
According to a now deleted Forbes post, Diablo 3 will be coming to the Nintendo Switch in the fall. See the details in a screen grabbed image of the aforementioned Forbes article.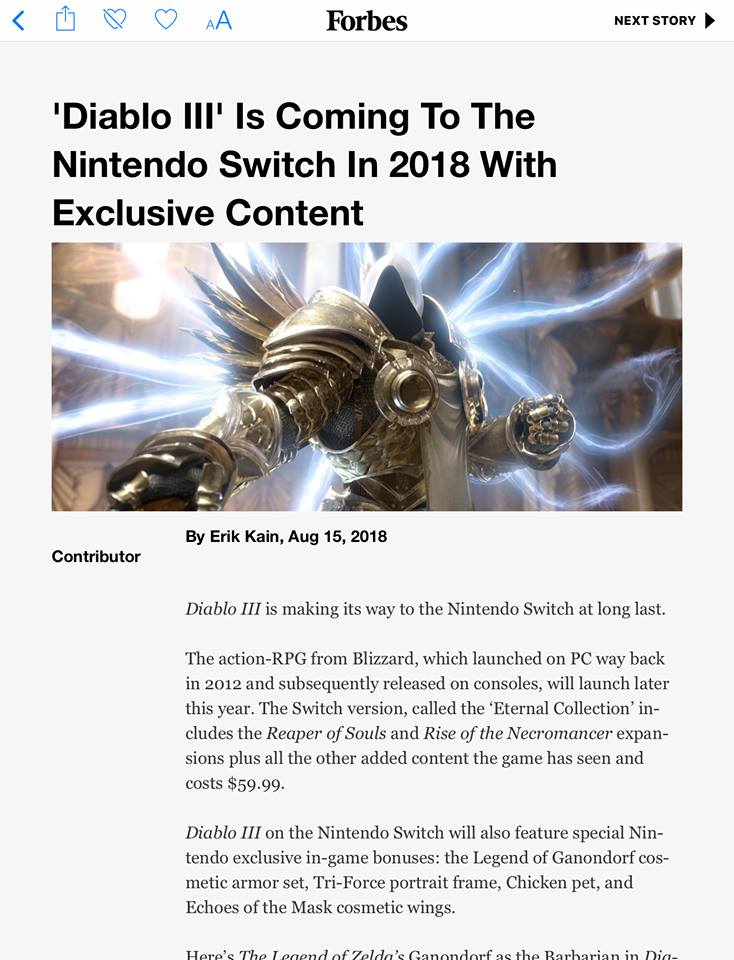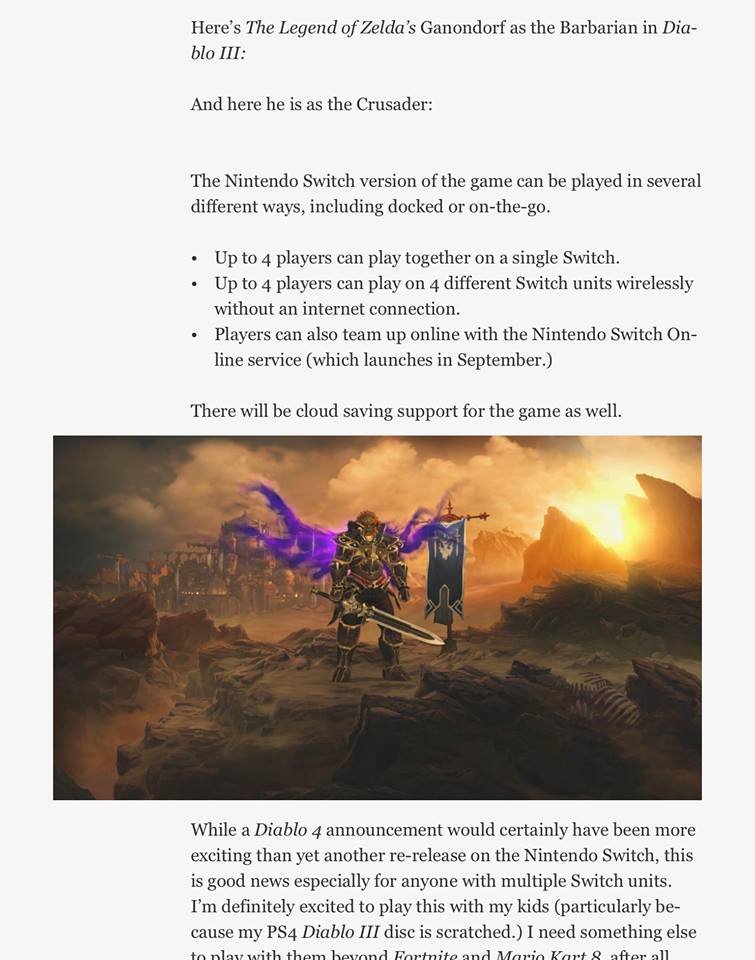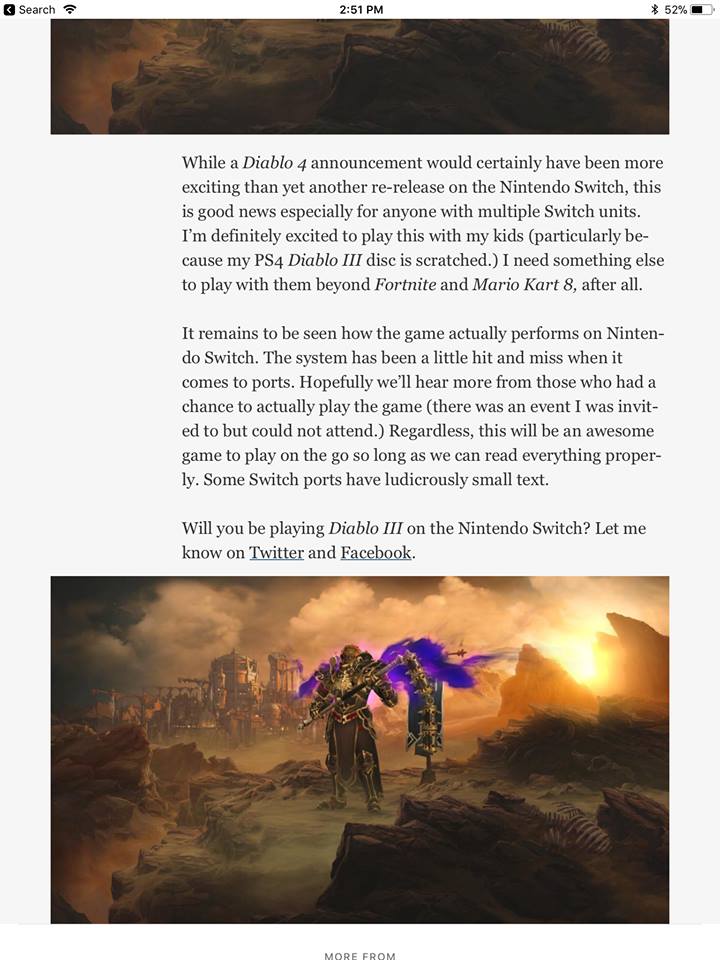 PG Take: This is super exciting news for Nintendo Switch players. Being able to play 4 player couch co-op is an amazing option. How the online play will function in a post Nintendo Switch Online launch remains to be seen. Hopefully there will be some news from Nintendo themselves or maybe even a Nintendo Direct in our future. Either way, exciting times are ahead for Switch owners.
Credit to Reddit post by Riomegon.