At NYCC, I sat in Todd McFarlane's panel, as he discussed about The Walking Dead figurines and more. Todd talked about how some figurines don't look like the character. He said that he is tired of hearing people say that they don't have the proper equipment to get the figurines to look life like. Todd said the only piece of equipment that you need is a camera to the most accurate picture of the person to create the best life like figurine, including the details to the face.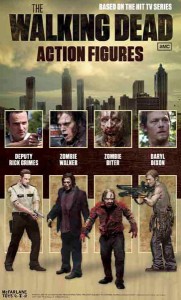 Todd announced that the will continue to make the 6 inch figurines of The Walking Dead characters, along with the 10 inch figurines that came out the week of 10/13/14. Todd also stated that they only want 5 to 6 figurines out at a time. They are also are coming out with Lego set of the prison compound that you will be able to build the compound however you want. The figurines along with the Lego set will be sold at Toys "R" Us, although he wasn't sure which locations will have them first, McFarlane stated. They will also have HALO that are exclusive along with Assassins Creed figurines as well. He wants these figurines to have the exact details of The Walking Dead.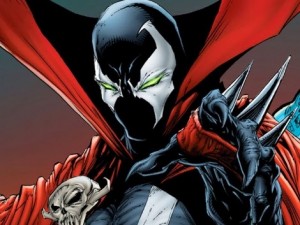 In the panel, Todd spoke about Spawn 250 and that the old Spawn is back!!! A new book will be coming out in February called "Spawn Resurrection Issue #1". Todd emphasized don't get the comic for the story or the artwork, but get it instead because it is the first issue. This new comic series will introduce the new direction, the new attitude and a new team. That's not all that Todd introduced, we were introduced to the new Jon "Boy" Meyers, the new artist on his team along with writer Brian Woods from DMZ.