I consider myself a relatively hardcore rogue-like fan. I follow the genre closely and have played most of the more high-profile titles in the time since the genre took off a few years back. I might not be very good at them, but I love the challenge most of them present; that old school "Higher Score" mentality that brings me back to arguing with friends about how to best defeat a Megaman boss or who could beat Mario 3 the fastest. Games like The Binding of Isaac and Spelunky led the surge in the rouge-revival in recent years, and it's a genre that doesn't seem like it's going to slow down anytime soon. With what seems like a new Rogue-like dropping every day, it's really hard for most games in the genre to stand out. It requires something either truly unique or just an overall great package to win over the rouge-like community.
On the surface Pylon seems like it could have been a contender in the flooded rogue-like market. Attempting to mix the rouge-like formula with Diablo and a little pinch of The Binding of Isaac sounds like a dream. What we get instead of this dream is a game that can't quite figure out what it wants to be. Almost every facet of the game is so thinly spread that I had a hard time taking the game seriously.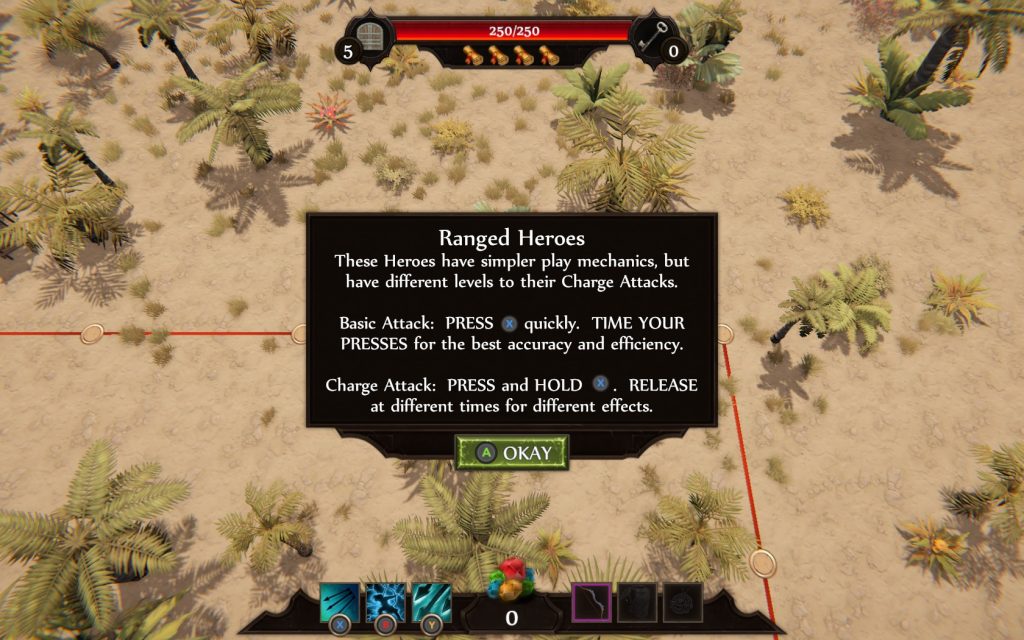 Pylon's minute to minute gameplay is nigh impossible to break through as two of the three characters available at the start of the game, Both melee fighters. The third of the opening classes, a ranger, fairs a bit better but is incredibly boring to play compared to the other two. When you start a new game, you choose one of the three characters and a fighting style which slightly alters that particular fighter. Only the first fighter, the ridiculously named Moneydin who has some weird version of Midas' touch, had more than one style available. Once selected you're dropped onto a randomly generated over world map that's reminiscent of Mario 3. Different nodes represent different levels, but in reality they all just boil down to a randomly generated mishmash of procedurally generated arenas that are appropriately themed to whatever over world you're initially plopped into.
This is where the game really starts to fall apart. Up until this point, we've just seen some poorly designed menu screens that look like they could have been ripped from bad Xbox 360 Arcade game, but nothing indicating the actual quality of the gameplay.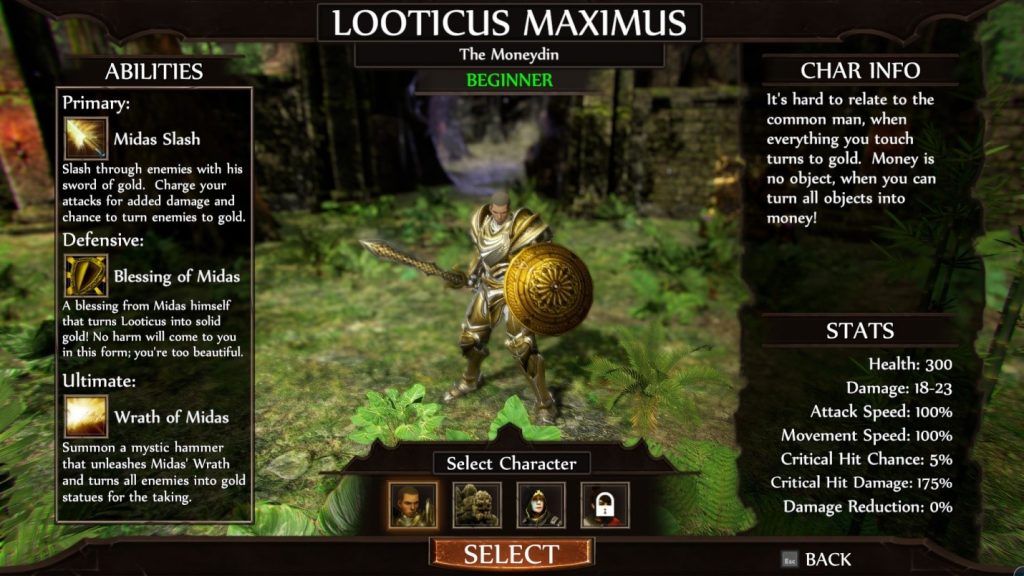 Spoiler alert. It's really bad.
Combat for all three of the characters feels terrible. It's not that the controls are sluggish or the animation is bad, it's that the general gameplay loop of Pylon is tedious and insanely boring. Halo became famous for its 30 second loop that drew players in. In pylon any time frame of fun is entirely non-existent. Each stage is a series of gated in arenas that range from too small with too many enemies to so big that you may have to run around for a minute or two finding the last enemy to proceed to the next arena. When you enter an arena you'll find yourself fighting such notable enemies as generic Zombie, Giant Scarab, Another Other Scarab, Maybe a Raptor! You'll endlessly kite all these foes until you clear out the arena. As the Ranger this is pretty easy, but boring. You just cartwheel dodge away from everything and the game becomes a third-rate twinstick shooter. As the two initial melee characters it's much harder simply because you have to get close to attack an enemy and will inevitably be hit. This essentially makes using these two useless for making any kind of meaningful progress.
Once you clear out one of these arenas a chest appears that always has gems and sometimes has a power-up. The power-ups work kind of like The Binding of Isaac where they are suppose to be synergistic, minimal upgrades that form some wacky run once you get enough, but none of them are interesting enough to care about. Sometimes there are slightly larger chests hanging around that require a key to open. These are literally just larger versions of the smaller chest and have a higher chance to have an item. There's no visual change. If you clear out all the arenas in a certain level you'll get an even bigger chest which, again, is just a larger version of the original chest. These chests are highly indicative of the lack of polish in Pylon.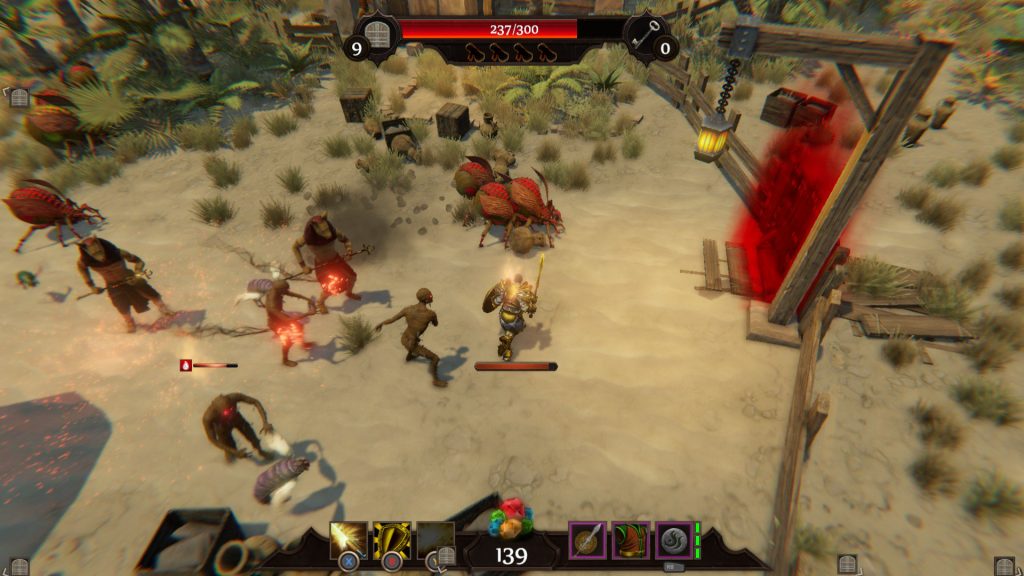 As you move through the arenas in a given level you'll notice that health drops are few and far between. As is normal with most rouge-likes, your total health persists through levels. So damage you take on one level carries over to another and once you croak the run is over. You can hop into a shop in the over world and use the gems you've accumulated to buy health, power-ups, and new gear that improves your overall character. Like the rest of Pylon these shops present nothing interesting or new.
That's really my lasting impression of this game. There's nothing that it brings to the table that it does even remotely well even down to it's menus and basic UI elements. Nothing it does is interesting or new. It is a bad collage of ideas from other games that you should play instead of playing Pylon: Rogue. I'm sure the game will find a small audience, but for the most part, I would just suggest not wasting your time.